A Perfect day to Swing Into Giving with Meyer Najem
The 12th annual Swing into Giving charity golf outing on July 26 hosted by Meyer Najem was a success. Weihe Engineers, Inc. was a proud participant in this event that raised over $50,000 in support of the Healing Arts Program of St. Vincent – Ascension and Back on My Feet. Our partnership with Meyer Najem includes multiple projects throughout Indiana over the last 15 years.
Our tent, loaded with golf items and snacks, was located on hole 7 of the Pines Course at Eagle Creek Golf Club. It was a pleasure to talk with leaders and innovators from the Central Indiana area construction and development industry. Thanks to all those who stopped by; it was a pleasure meeting each of you.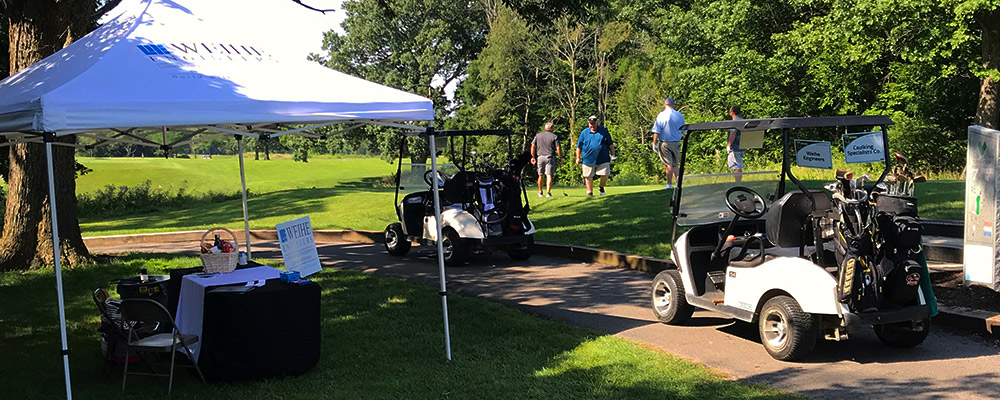 Established in 1960, Weihe Engineers land/site development expertise can provide you with timely, accurate information and creative, cost-effective, compliant solutions so you can build with confidence. Our team of nearly 60 professionals includes licensed engineers, land surveyors and landscape architects who understand land development and construction.
Follow us to stay Connected