Allan Weihe, our company's founder (1932-2014), was from Carlyle, Illinois. He began school at a one-room country schoolhouse, and following graduation from Carlyle High School and receipt of a scholarship, he enrolled in the engineering program at the University of Illinois at Champaign-Urbana. While in college, Allan served as Treasurer for the University Lutheran Chapel and worked part-time in the Pastor's office, where he met his future wife, Joyce Benning of Raymond, Illinois.
After graduating from the University of Illinois in June 1955 with a B.S. in civil engineering, Allan joined the Illinois State Highway Department as a draftsman and paving inspector, working on Highway 66 during the time when it was being converted from a two-lane to a four-lane highway. In January 1956, he enlisted in the Army and was posted to Fort Belvoir in Alexandria, Virginia, in a program for engineers.
In July 1959, Allan and Joyce moved to Indianapolis, attracted by the people and opportunity presented, where Allan began working for Elvan Scotten, a local surveyor and engineer.
In April 1960, Allan started Allan H. Weihe Engineers, initially operating out of a converted bedroom in the family residence. In 1964, he was elected Hamilton County Surveyor. In 1966, reflecting a broader scope of activity, he changed the name of his firm to Weihe Engineers.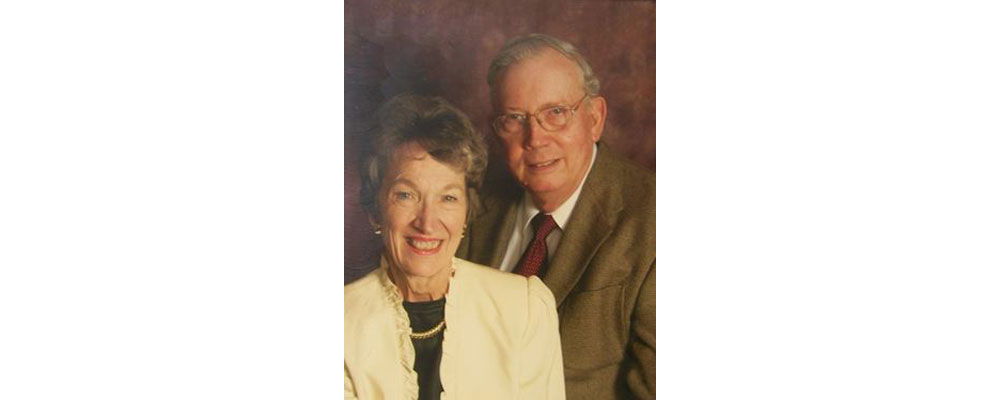 During his tenure as County Surveyor, Allan began doing a significant amount of residential development work, including work on his first subdivision, Wellington Heights. He went on to develop hundreds of acres in the Noblesville and northern Indianapolis area, including many other Wellington developments. In addition to development work, Allan built several residential houses and commercial buildings. In 1971, he founded Weihe Construction, which performed the construction work needed for his development projects.
Allan and Joyce were lifelong Lutherans active in supporting the work of the church. Initially members of Pilgrim Lutheran Church in Indianapolis, in 1976 they became charter members of Carmel Lutheran Church. Allan served in many capacities at Carmel Lutheran, including as a member of the Constitution, Building and Finance Committees, and as Trustee, Elder and Bible study leader. He also served on the board of directors and Building Committee of the Lutheran High School of Indianapolis. On November 16, 2007, the Allan and Joyce Weihe Math Room was dedicated at the Lutheran High School.
A modest man who enjoyed his work and sought to make a difference, Allan was quoted in a March 7, 1989 article in the Noblesville Ledger, stating: "I would like to be remembered for making an improvement in the community and making it a better place to live."
He remained active at Weihe Engineers, even past his retirement, until his health no longer allowed him to do so. Allan retired from Weihe Engineers in 2010 after 50 years as President. He was wonderful example of a Christian servant leader and we are committed to continuing his legacy at Weihe Engineers.
Spotlight Projects
Recent News
Follow us to stay Connected