Millard Fuller Legacy Build 2017-Indianapolis
Five houses in five days. That is a lofty goal! With over two hundred volunteers, thousands upon thousands of dollars in construction material and a community wide effort from the Fuller Center for Housing, it doesn't seem so lofty. In June, Weihe Engineers participated in the Fuller Center for Housing Legacy Build that helped five families realize their dream of home ownership in Indianapolis' Tuxedo Park area.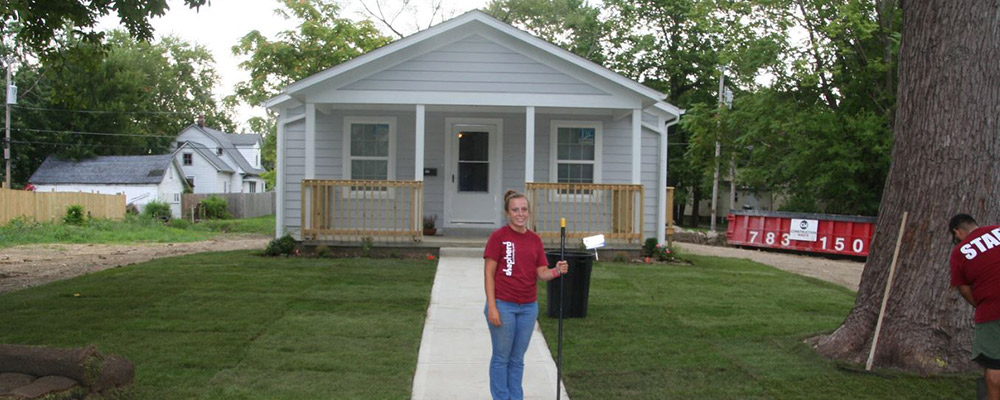 Each recipient family participated in an application process that included in-person interviews, home ownership counseling and participation in the design and construction process. This year's recipients all work for community foundations or community groups that are active near the Tuxedo Park neighborhood. Listening to each family's story at the project kickoff celebration was heartwarming and showed that these are families deserving of a helping hand.
Here is what one local resident had to say about the project:
Brenda Dennis has lived on the corner of New York Street and North Bradley Avenue for three decades — during which time there have been no home building permits issued in her zip code… until now. And she welcomes the construction noise as she walks the street visiting with the volunteers who are making this possible and thanking them for their service.
"Haven't seen any new ones at all," she said of homes in the area. "I've seen a lot of them go down. I love to see this rebuilding, bringing back our neighborhood — taking it back for the right people."
The "right people" include families like J.R. and Tia Morris and their four children, who will be moving into the Fuller Center home being built closest to her house on North Bradley. Dennis has checked in daily on the progress and visited with the family.
"Bringing back the neighborhood benefits all of us — especially the kids, our next generation," she said, adding that she would be willing to put up with the noise all summer long if she had to. "I really appreciate it. It even makes other neighborhoods aware that they can come back, too. The ones who don't want to do the right thing, we can get them away from our neighborhoods and take them back and build our city back."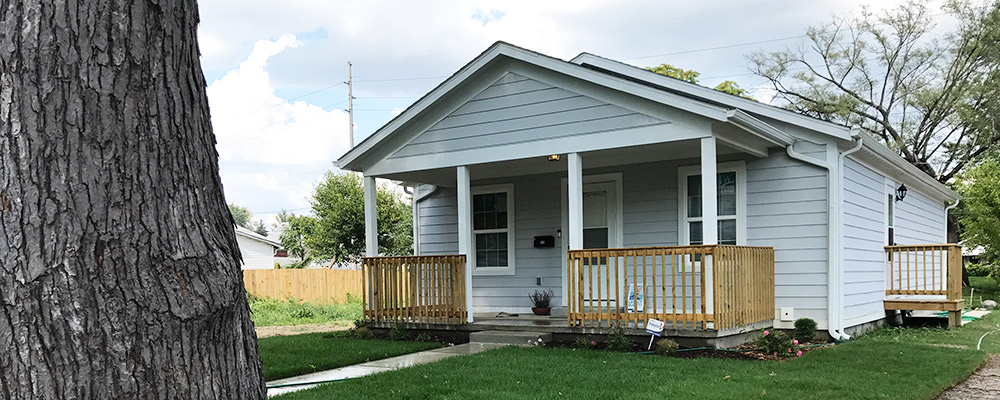 The Fuller Center for Housing Project is a Christian ministry that helps families all over the world. The Millard Fuller Legacy Build — named in memory of Millard Fuller, founder of Habitat for Humanity and The Fuller Center for Housing — is an annual, internationally recognized week of building that brings attention to the need for simple, decent and affordable housing. The Central Indiana Fuller Center for Housing, located in Indianapolis hosted the Legacy Build for 2017. Volunteers from all over the United States came to work on the build. Weihe Engineers donated time and services to complete surveying and construction staking for each lot. Thanks to all those who participated.
Follow us to stay Connected