Weihe Engineers is a Proud Exhibitor at the 2017 M-PACT Conference
Join us on April 19th and 20th for the Midwest's Energy & Convenience Industry Event of the Year! As a leading design consultant for convenience stores throughout the Midwest, Weihe Engineers will be on hand in Booth #1642 to meet with you and your team to discuss your next opportunity.
We stand ready to assist you with our latest Drone technology for site assessments, topographic surveys and photographic records. Weihe Engineers is a Land Surveying, Civil/Site Engineering and Landscape Architecture firm, located in Indianapolis, IN, serving the Midwest.
Established in 1960, Weihe Engineers land/site development expertise can provide you with timely, accurate information and creative cost-effective, compliant solutions so you can build with confidence. Our team of over 40 professionals includes licensed engineers, land surveyors and landscape architects who understand land development and construction particularly with regard to the convenience store industry.
Stop by the Weihe Engineers Booth #1642 and see our latest tool in the Surveyor's Expanding Toolbox, our Drone.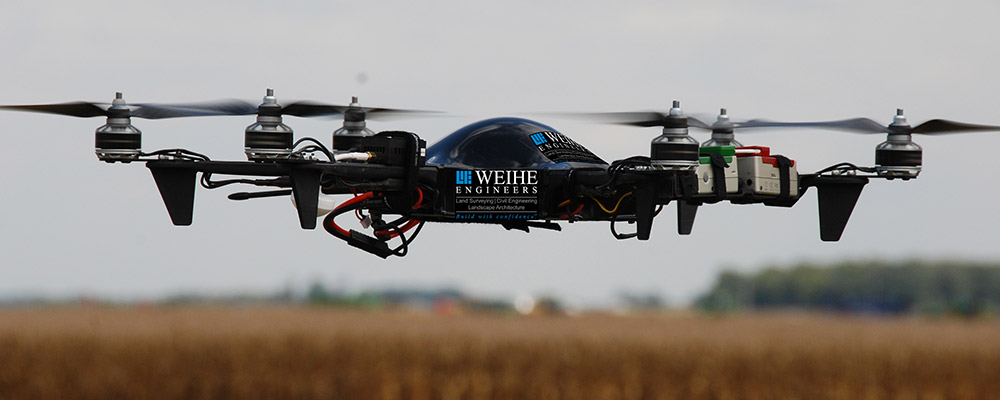 Follow us to stay Connected