Interested in flying your site during initial due diligence or to monitor construction progress?
Weihe Engineers operates an unmanned aircraft system (UAS) to conduct precision aerial surveying, construction observation/inspection, mining surveying/inspection, aerial photography, utility monitoring, agricultural monitoring and product demonstrations. Flights are conducted with pilots fully qualified and certified under the latest 14 CFR Part 107 FAA rules.
Contact us regarding UAS (Drone) services offered.
Top-down thinking produces results. This view captures a client's quarry operation enabling them to evaluate site conditions for both assessment and optimization purposes.
UAS (Drone) Services
Mine Surveying/Inspection

Remote Site Investigation
Featured Work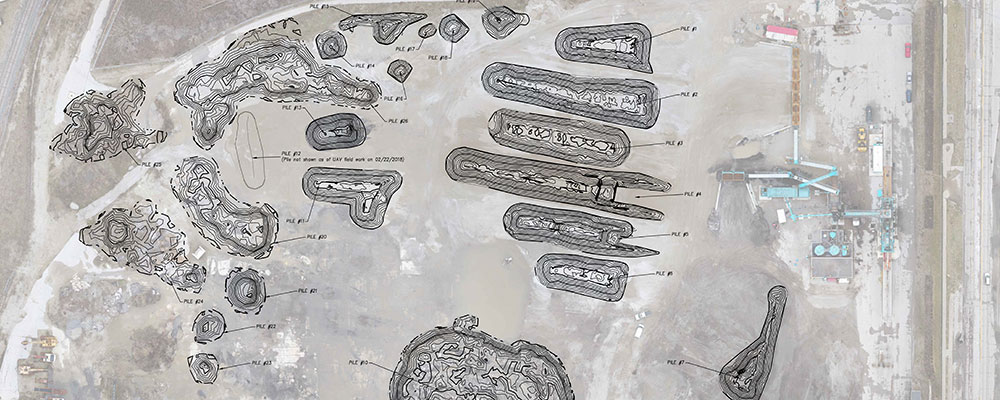 Taking inventory isn't difficult when you have the right perspective. Our UAS/Drone Service delivered quantity assessment of stockpiles using a safer, more efficient and timely procedure than traditional surveying methods.
Notable Clients and Projects
Spotlight Projects
Recent News
Follow us to stay Connected