Weihe Engineers was a Proud Sponsor at the 2016 Alignment Conference
Weihe Engineers was a proud sponsor of the 2016 Alignment Conference on October 18th. Aspen Group – a leading design/build/furnish firm with more than a decade of experience serving churches—founded the Alignment Conference to help churches properly align their culture, ministries, leadership, and facilities.
Aspen Group works with churches throughout the Midwest and Southeast from offices in Illinois, Indiana, and South Carolina. The Aspen staff includes architects, project managers, field superintendents, and other design and construction professionals and support staff working together to create space for ministry impact.
With so much complexity in land development today-everything from local land use approvals to environmental considerations-there's a lot standing between you and the opportunity you seek. After all, time is ticking and you probably feel like your window of opportunity is closing. There's no time (or budget) for multiple revisions, poor communications and unnecessary delays and costs. You need approvals quickly to keep your project moving forward. You want professionals on your building team who can make things happen, who can help lower your total cost of development and uphold your reputation.
You prefer to build with confidence. Welcome to Weihe Engineers.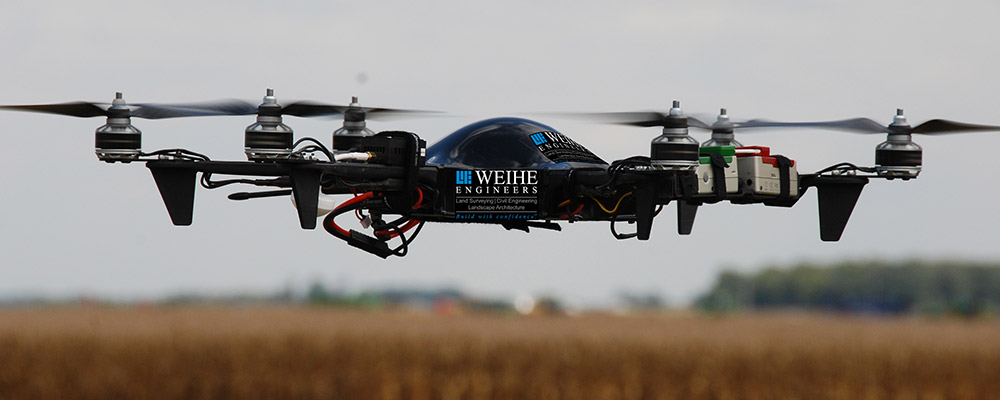 Weihe Engineers is proud to partner and work with Aspen Group. Established in 1960, Weihe Engineers land/site development expertise can provide you with timely, accurate information and creative cost-effective, compliant solutions so you can build with confidence. Our team of nearly 40 professionals includes licensed engineers, land surveyors and landscape architects who understand land development and construction.
With a variety of services available, knowledge on the current laws, and operational experience, everything is lined up for you to Fly Weihe. This is the technological future of our world, and Weihe Engineers Inc. is proud to be at the forefront. If you'd like to discuss our services available from Weihe Engineers, please contact our Vice President of Commercial Development, Jamie Shinneman, P.E. at (800) 452-6408.
Follow us to stay Connected